Please mail your Estoppel Letter only using the United States Postal Service because FedEx cannot be delivered at the FLPHOA mailbox.

Along with your Estoppel Request, mail a check as follows:

*$250.00 Estoppel Certificate fee if lot is not delinquent

*An additional $150.00 if there are delinquent monies owed to Association

Please note: The Estoppel Certificate request will NOT be processed until the required processing fee has been paid to Falcon's Lea Patio Homeowner's Association

Mail to: Falcon's Lea Patio Homeowner's Association, 14950 Norfolk Lane, Davie FL 33331.

Title companies can contact FLPHOA at 954-816-7522 for emergencies.

=================================================

Communication to the Board will be three different ways:

1- Come to the FLPHOA meeting held every month on the 3rd Wedneday of the month at 7:30 PM

2-Mail a letter to the board's address at 14950 Norfolk Ln., Davie, FL 33331 by regular mail ONLY by the United States Postal Service

3-walk over to the mailbox that is facing the community pool parking lot and place letter in mail box.

------------------------------------------------------------------------------

© Falcon's Lea Patio Homeowners Association - All Rights Reserved.

Please remember that your board members are volunteering their time and have busy schedules.  If you are able to assist the board in any way, we would love to hear from you.

Current Board Members:

Jeff Sanford - President

Robin Burfeindt - Vice President

Kelley Poole - Treasurer

Kathleen Price - Secretary

Chris Tavella - Director

The Falcon's Lea Patio Homeowners Association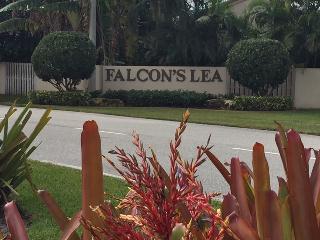 ***No FedEx or UPS etc. packages requiring a signature can be mailed to the FLPHOA address.  USE UNITED STATES POSTAL SERVICE by regular mail. The HOA mailbox is at the community pool.